Spartan Wars: Blood and Fire
1.7.7
Spartan Wars: Blood and Fire
Strategy games offer good mental exercise as you really have to concentrate and put your mind to use in order to prevail in such games. Strategy games have an addiction of their own and if you love such games and have a strong preference for them then you will find Spartan Wars: Blood and Fire a great choice. It is a great battle game where the main mission is to build your own territory, empower and train your army and fight with your enemies of the Mist Caves to defeat them. The game's storyline puts you in the position of the ruler of the land of Sparta and you are required to wise up in order to protect your land and defeat your enemies.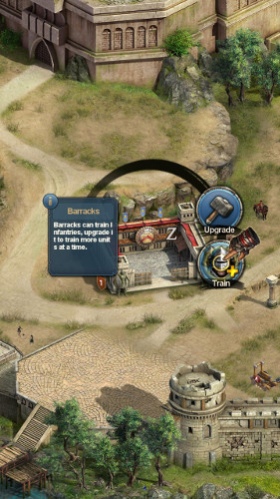 Spartan Wars: Blood and Fire provides you the opportunity to use your brain and skills to develop unique and effective strategies to kill your opponents. In this game, you are required to build your own castle or city by creating buildings and upgrading them. You are also required to gather resources, enhance the power of Spartan Warriors by training them, and fight with your opponents of Mist Caves for power and glory. It is not easy to beat your enemies as they are powerful as well. The game has a spiritual aspect to it as well and therefore, there is an angle where you need God's blessings in order to protect your army for harm. God's blessings require sacrifices in the game and its an aspect of the game that further enhances the storyline. God's divine powers are desperately needed in the game to protect your army and land from your bloody enemies. The more your sacrifice, the more you will be able to take advantage of their divine powers.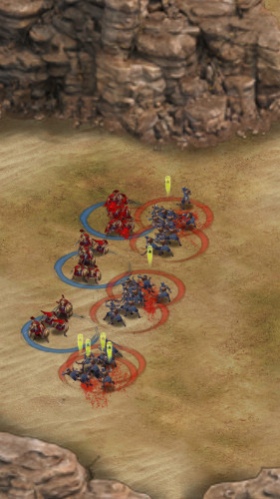 This strategy game also offers the opportunity to play with your friends to build a friendly association to win different battles and conquer the enemies to take control of the entire world. Not only can your friends help you in this game, but you can also join other players playing in different parts of the world to enhance the power of your army and to defeat your joint enemies. There are also some epic battles in the game that you can win with the help of troop counter system. To invade your enemies in these epic battles, this troop counter system will help you a lot.
The graphics of the game are amazing and mind-blowing. The sound quality is good as well and helps in enhancing the entertainment. If you are playing a strategy game for the first time, you will experience some difficulties and you will have to suffer some defeats as well in the beginning. However, as you would learn, you would then be able to take good revenge as well.
Features:
Addictive gameplay with a strong storyline
High-quality graphics with excellent sound quality
Intense and deep battle environment that provides a realistic experience
Build your own castle or city by constructing various buildings and upgrading them
Improve the skills of your Spartan Warriors' army to kill your enemies of the Mist Caves
Troop encounter system to win the epic battles
Get the divine powers by making sacrifices to the Gods
Connect with different players of the world and even with friends to fight epic battles together
Conclusion:
Spartan Wars: Blood and Fire is an intense battle game that is designed for those who love to play strategy games where they can use their mind and skills and create effective strategies to beat their opponents. It is an addictive battle game where the players will face various challenges during their fights with the strong and deadly opponents.
---
Add a review
Tell us your experience with
Spartan Wars: Blood and Fire
1.7.7
RELATED PROGRAMS
Our Recommendations
---
---
---
---